Healthy Happy Menopause, Date to be announced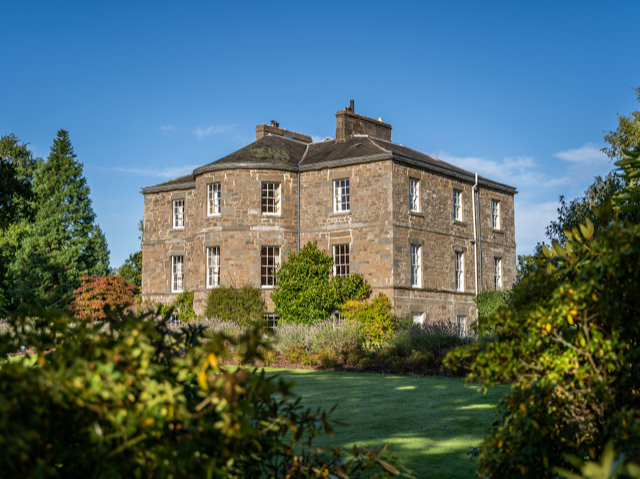 Overview
The menopause is a busy time with family and work responsibilities, while our body-mind presents its own challenges. Take some time out to relax and recharge, to rediscover your true self and restore your inner peace. We can help you understand the many and mystifying symptoms of menopause and offer you opportunities for self-discovery and self-healing, with a positive and nurturing approach. On this exclusive weekend retreat you will be in a group of 8 like-minded women, supported by experienced health professionals who will help you decide the right menopause path for you.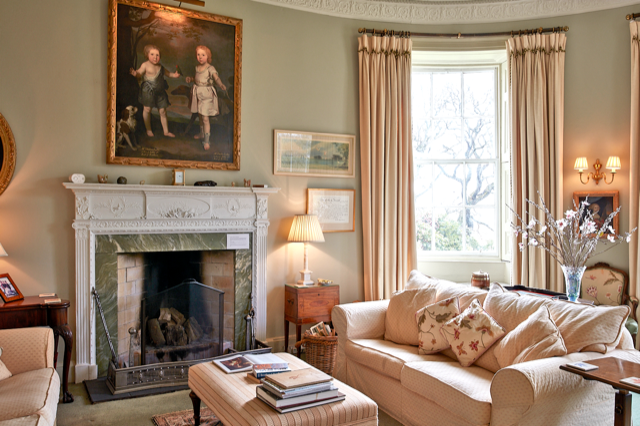 This is a chance to slow down, unwind and discover a happier, healthier, more vibrant you. We will help you understand this major life transition and how to negotiate it comfortably, freeing you to focus on your goals. We offer an all-inclusive package so that you can just relax and enjoy three days of me-time. You will also receive a goodie bag of special treats.
Welcome
Seasyde House is a stunning Georgian grade A listed country house in a tranquil setting, far from the hustle and bustle of normal life. The only sounds you will hear are birdsong or the rustle of the reedbeds. Each unique, spacious, en suite bedroom offers luxurious accommodation overlooking either the river or the garden. Sumptuous furnishings, antique furniture, family portraits and historic curios make this is a very special, nurturing place to stay.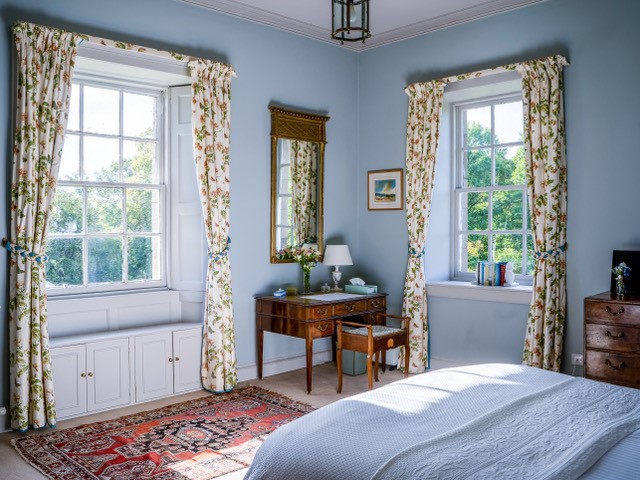 Curl up on a comfy sofa by the log fire in the drawing room, or watch red squirrels flitting around the garden. On the first evening we will have a cacao ceremony to create a deep connection within the group and bring bliss to our healing journey.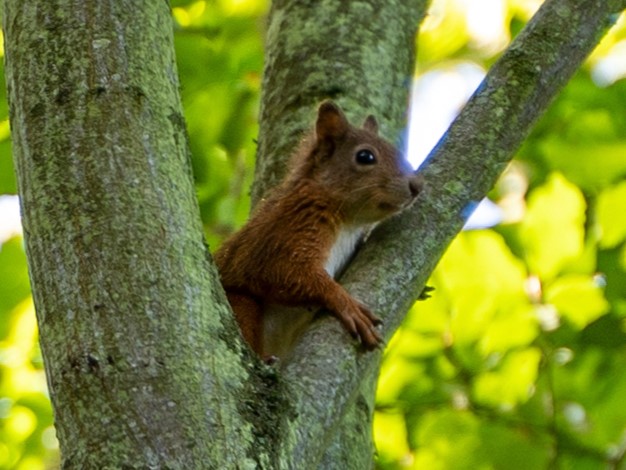 Our Professionals
Highly trained, experienced health and wellbeing professionals will support you throughout the weekend. Fiona, your host, offers reflexology and therapeutic massage. Mary is a biodynamic osteopath with nearly 25 years experience. Poppie is an osteopath and naturopath who has created all our menus for hormonal health. Evy is a yoga practitioner whose classes will be tailored to the needs of menopausal women. Sarah is a beauty expert who will give a masterclass on make-up for mature skin, so bring all your questions about how to look your best for that special occasion.
Therapies
We have a range of gentle therapies that will release tension from body and mind, relieve longstanding strains and allow you to destress. Choose from massage, reflexology, biodynamic osteopathy or naturopathy and completely relax in the warm embrace of the therapy yurt in the garden or the dedicated therapy room in the house. One therapy session is included in the package but you can book another one if you wish. Our expert therapists will listen to your health concerns and aspirations and discuss your health history to ensure that treatment is safe and effective.
Learning
We'll have an illustrated talk on what causes all those 35 menopausal mental, physical and emotional symptoms. We will provide you with simple recipes that support hormonal balance while providing appetising, delicious meals for your whole family. Our naturopath will demonstrate how to make fermented foods and will explain how the ingredients in our recipes boost your wellbeing. We will learn from each other in a connection circle, sharing our experiences and supporting one another. There is a library of health and wellbeing related books for you to browse in your free time.
Sustenance
All our menus support a healthy menopause, from personalised juice shots to start your day, to nutritious, home cooked meals, tailored to any special dietary requirements you may have. Our first choice is organic, local, sustainable food, starting with eggs from the hens in the garden! You will have the opportunity to try out Intermittent Fasting, which can boost heart and gut health as well as improving hormonal balance and reducing inflammation.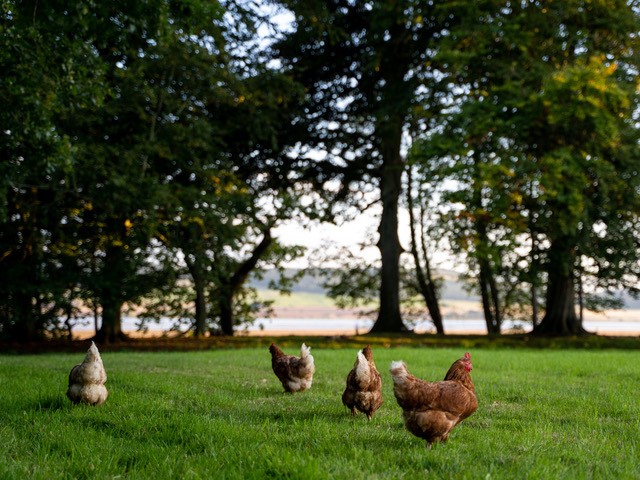 Activities
As well as the therapies and other sessions, there will be daily downtime to rest or go for a stroll along the river or through the woods. Bring binoculars and see if you can spot some of the amazing wildlife that visit the river Tay – otters, beavers, marsh harriers, greylag geese, bearded tits and shelduck, among many other species. Or bring your tennis racquet to play on the outdoor court. Chill out by the firepit for a bit of stargazing, or have an intriguing reading with our various oracle cards. Bring a notebook or journal to do some reflective or creative writing, or bring a sketchbook and paints to free your mind and rediscover your creativity. If music or singing brings you joy, there is space and time for you to play.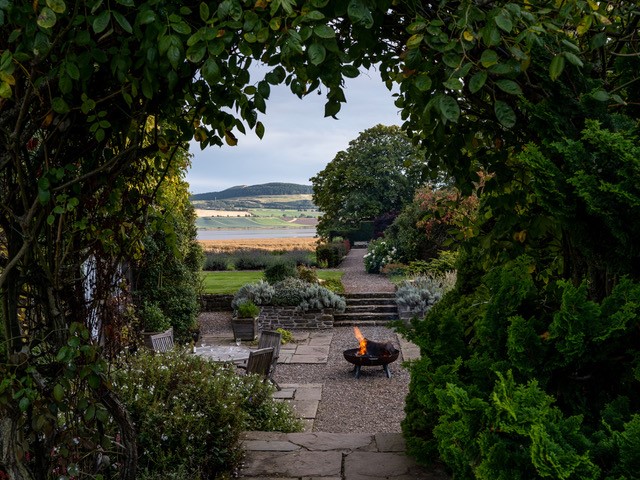 Next Steps
At the end of our three days you will have new skills to support your health through the menopause and beyond, improving your family and work relationships as well as feeling happier, livelier and more like you. You'll have an individual plan to meet your health goals and recipes to take home and try, from chocolate mousse to jewel salad.
Guest Reviews
"Through every window there are beautiful calming views."
"A really beautiful house with lovely interiors. The bedroom was really comfortable, lovely bedding and pillows, heated floors in the bathrooms too!"
"The views of the reed bed were stunning and we had some amazing autumn light in the evenings."
"Incredible location. Incredible host. Amazing house and grounds."
"The whole experience was sensational!"
"I had a wonderful massage from Fiona in her yurt in the garden"
Booking
The Healthy Happy Menopause retreat will run in Spring 2024. Date to be confirmed, so please sign up to our newsletter to be the first to hear about it. The cost per person is £650 plus your accommodation charge, which depends on whether you choose sole occupancy or sharing with one other person. Full details on the application form. 
Sign up for our newsletter
We would love to keep you up to date with future retreats and events at Seasyde House and with our team. If you are happy for us to keep in touch, please let us have your email address below: