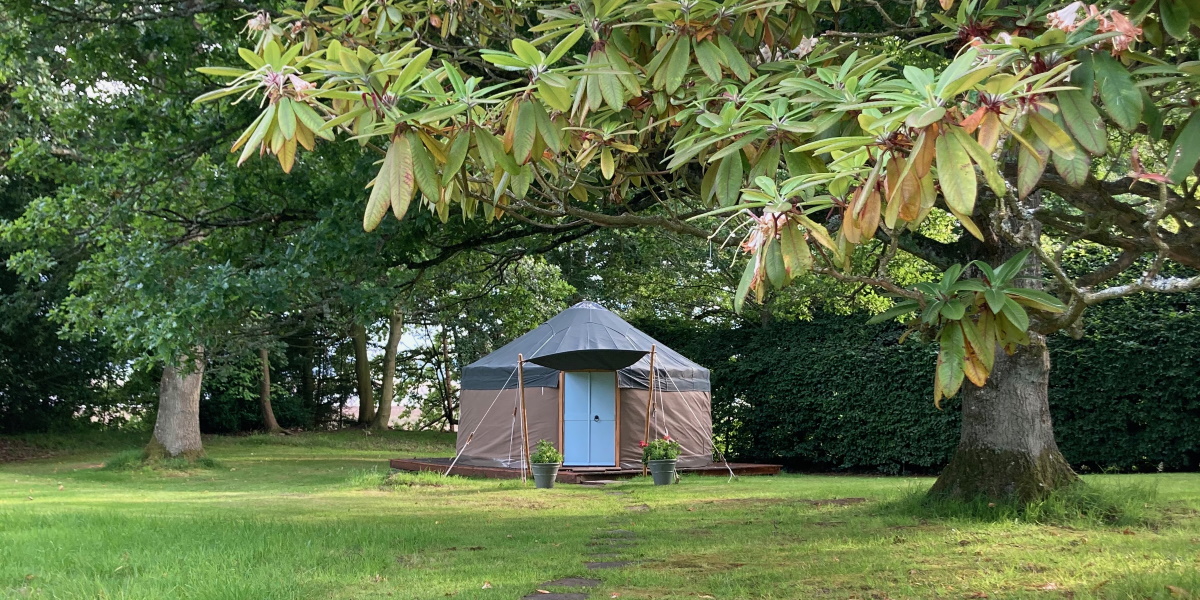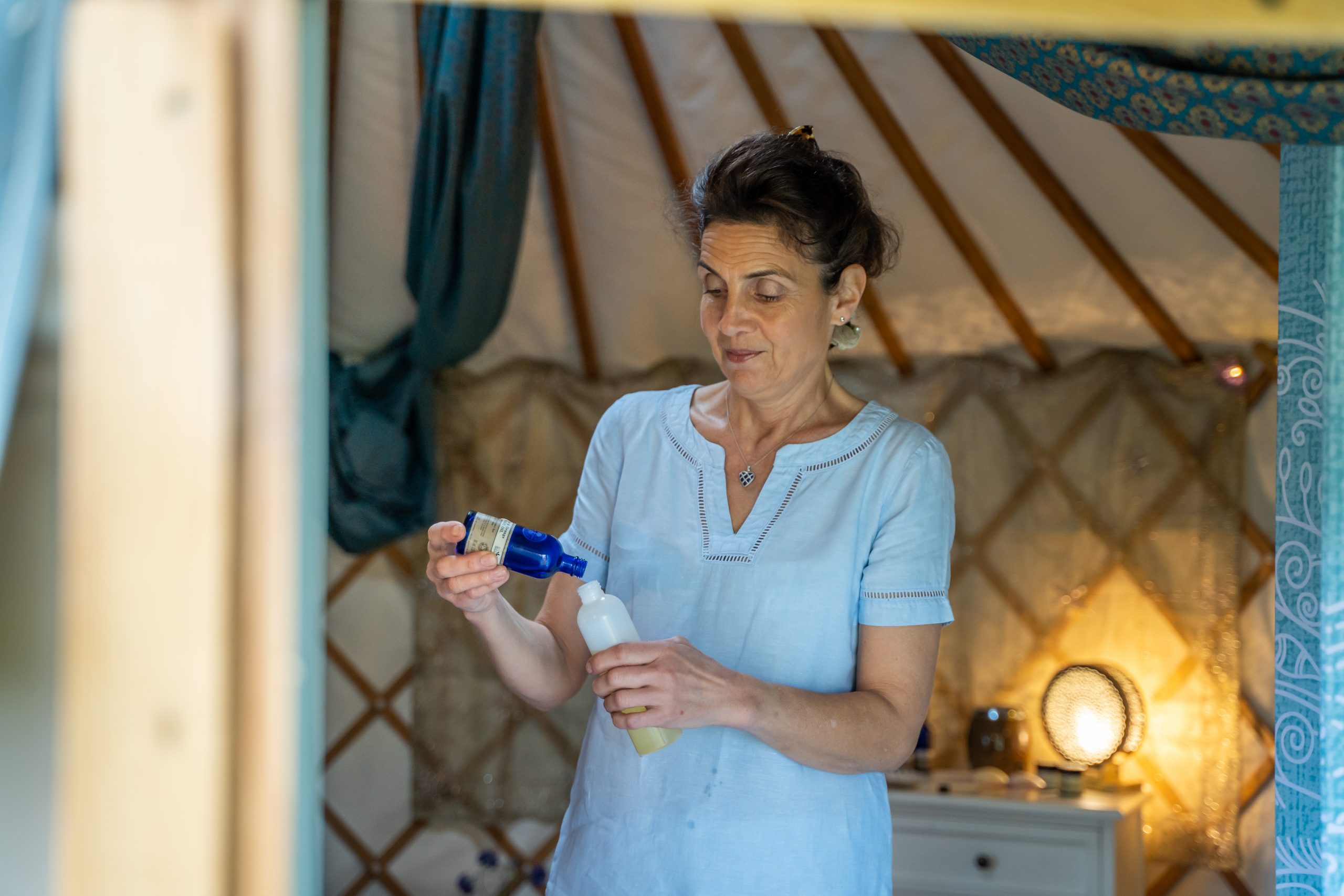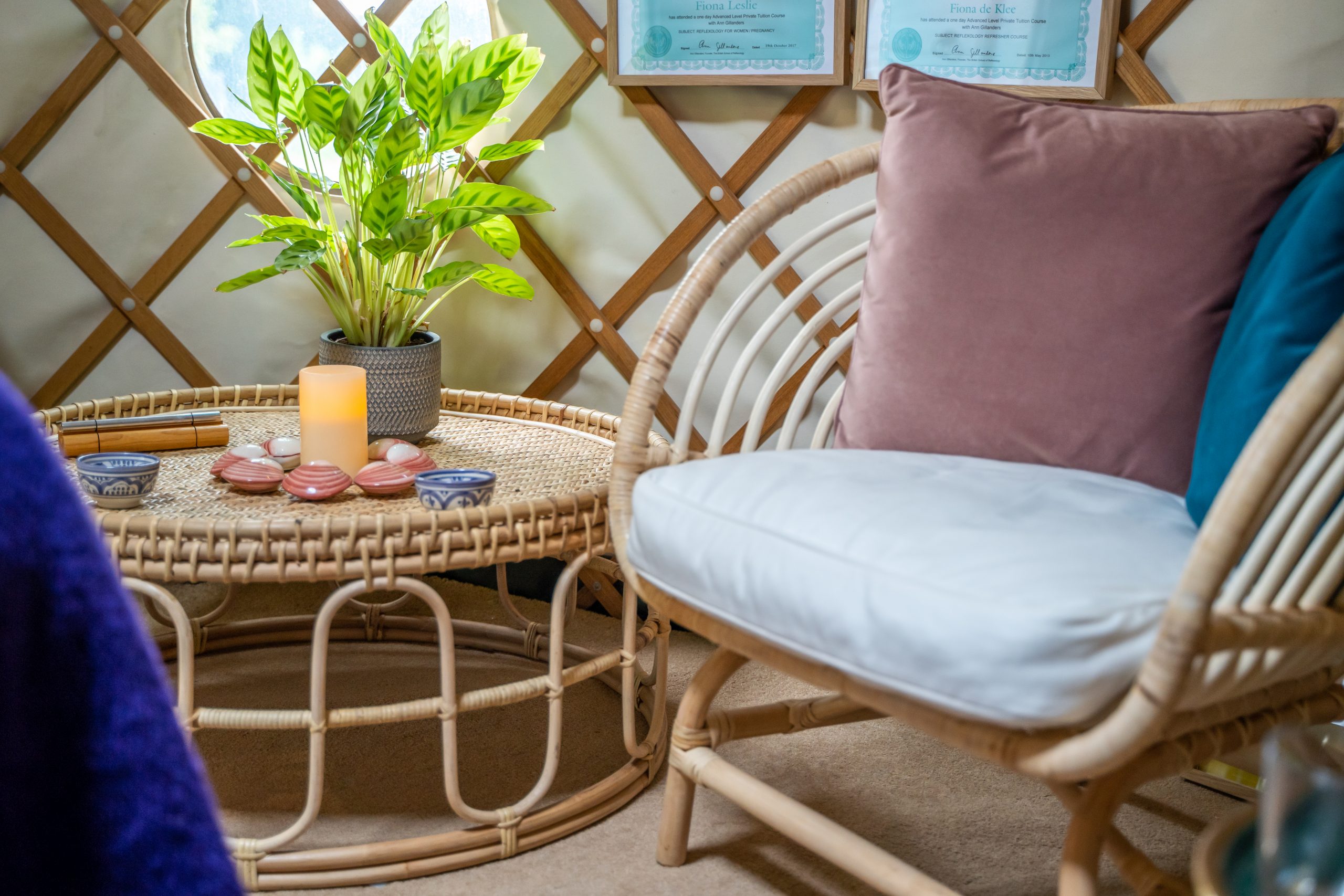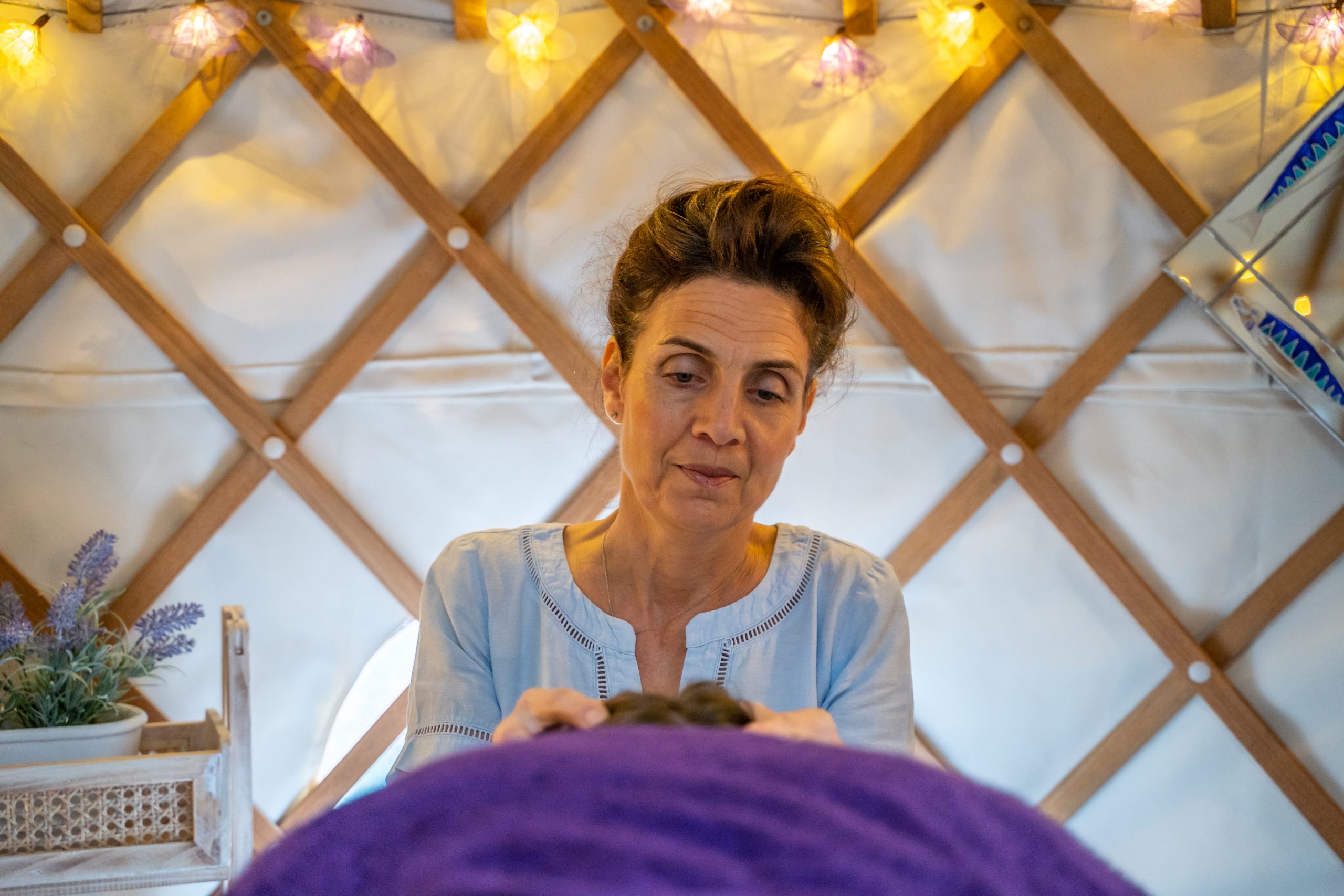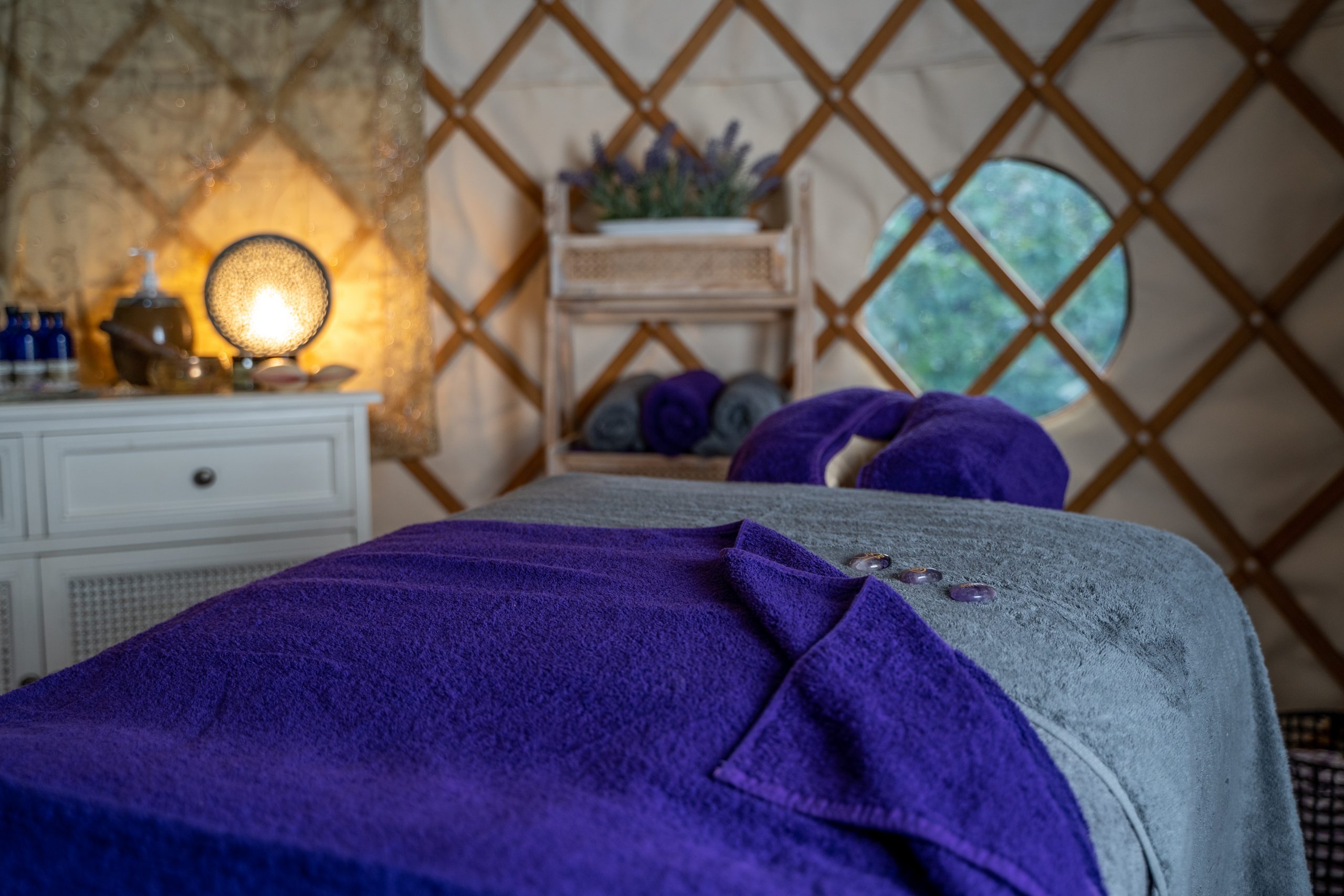 Inside The Yurt Experience
Slide
At Seasyde we offer a truly unique experience with wellness treatments in our authentic Mongolian Yurt.
Your host Fiona has always had an interest in alternative therapies and their benefits. As a mother of three boys, Fiona knows that balancing the demands of family, career and life can be difficult but putting time aside for yourself is essential to your wellbeing.
Using her intuition and training she offers an effective combination of holistic therapies and massage to treat all ages. Each treatment is tailored to your own needs ensuring you leave feeling relaxed, replenished and revitalised.
Fiona is qualified in Holistic Massage, Hot Shell Massage, Indian Head Massage, EFT, Holistic Facials, Reflexology and Reiki.

Slide
"Best of all, however, is Seasyde's hidden gem – the Mongolian Yurt where owner Fiona offers treatments."
SCOTTISH FIELD MAGAZINE
Slide
"Fabulous reflexology and Massage from Fiona in the really refurbished yurt. What a joyful and serene place to be nourished and restored. The trees swaying above and rustling in the wind. Very calming! Thank you. We will be back soon."
ALICKY
THE YURT EXPERIENCE TREATMENTS
Allow yourself to be pampered from head to toe with soothing oils in the warm surroundings of the yurt. A truly relaxing experience which eases stress, tension, aches and pains. Each massage is tailor-made to your own needs ensuring that you have a truly personalised experience.
30 MINUTES – £30
60 MINUTES – £50
90 MINUTES – £70
A relaxing and rejuvenating experience which involves massage of the upper back, shoulders, arms and head in the Indian Ayurvedic style.
30 MINUTES – £30
60 MINUTES – £50
90 MINUTES – £70
Relieves stress and tension by delicate massage and pressure point application to the reflex points of the feet. This restorative treatment promotes balance to the whole body.
30 MINUTES – £30
60 MINUTES – £50
90 MINUTES – £70
Combining Reflexology with Indian Head Massage for a truly relaxing and restorative treatment from top to toe.
60 MINUTES – £50
90 MINUTES – £70
Reiki aids the rebalancing of energy levels through the body's chakras and gives a sense of well-being and deep relaxation. By flowing to the areas of need, Reiki soothes pain and supports the body's natural ability to heal itself while also restoring balance in one's life. The treatment is given with the client fully clothed.
30 MINUTES – £30
60 MINUTES – £50
90 MINUTES – £70
This treatment uses hot and cold shells along the energy centres of the body, this combination of warm and cool encourages the body to relax, detox and heal. It can reduce pain, stress, anxiety and depression giving a deep massage which benefits and revitalises the whole body.

30 MINUTES – £35
60 MINUTES – £55
90 MINUTES – £75
---
Neal's Yard Remedies Holistic Facials
Your own tailored facial treatment.
A sensual and enjoyable experience aiming to give long term benefits, a sense of well-being to nurture your skin type and emotional state. The facial combines skin nourishment and soothing massage to leave your skin feeling fresher and looking clearer and more radiant.
60 MINUTES – £55
---
Emotional Freedom Technique
EFT works by releasing blockages within your energy system. The treatment is non-evasive and can provide relief from trauma, phobias, addictions, physical illness, anxiety and depression. A simple technique which can be used as a self-help tool empowering you to contribute to your own healing. Tap your way to better emotional health and happiness.
60 MINUTES – £50
---
Your treatment will be tailor-made to best suit your needs. At the beginning of your Yurt Experience Fiona will complete a short consolation to ascertain your needs and explain what will happen during your treatment.
Feel free to take time to relax and unwind in the garden or the peaceful Green Room before or after your treatment.
Slide
"We stayed for two wonderful relaxing nights and indulged in two hour long treatments in the magical Yurt which was incredible. We cannot recommend highly enough and we'll be back!"
ANNA & KATHERINE
Slide
"Walking on air after a much needed massage with Fiona Leslie in her beautiful cosy yurt.
Had the pleasure of a massage with Fiona's New Tiger Shells. Can not recommend this fantastic experience enough.
Thank you so much Fiona."
LYNN